DESIGN
WEB DESIGNING & DEVELOPMENT
SOFTWARE DESIGNING & DEVELOPMENT

DATABASE
ORACLE
MS-SQL SERVER
MY SQL
SQLITE etc.

DEVELOPMENT
J2EE/CORE JAVA
ASP.NET
PHP
C/C++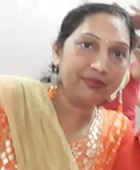 Director message
We at COMP-TEL - A place from where thousands of students have learnt and made their career, want our students to achieve their maximum potential. The institute has a very clear prospective of becoming practically responsive to the requirements of the Industry and commercial establishments. It has set for itself the goals of flair for innovation and capacities for adapting to the changes in corporate scenario happening due to changes in the technology.

Learning And Growth
Operating in a rapidly changing environment, we, at TCS, understand, and, in fact, emphasize on a continual upgrade of skills and learning. Other than the lab environment, the following diverse learning opportunities are available.
Being in a happening place within the software industry does not cut off researchers from academia and other research institutions. In fact, TCS has created a network that links its labs to the innovation ecosystem.
The COMP-TEL Co Innovation Network is anchored at COMP-TEL Innovation Labs and connects to entities such as academic institutions, start-ups, venture funds, strategic alliance partners and multi-lateral organizations. We regularly conduct and participate in numerous events that provide a forum for an invigorating exchange of ideas.

Some of the objectives of the institute are:
Creating an environment of total involvement in the process of learning & applying software skills.
Provide software professionals who are technically sound and are able to apply their theoretical knowledge and practical skills to solve real life problems.
Developing complete professionals by grooming total personality
In hand practical experience to students to be successful developer Training of Basic languages alongwith advanced requirements of the industry such as C, C++, JAVA, ASP.NET, PHP.
Thorough Frame work knowledge for cope up with the industrial requirements.